On the 2nd of October, Hasiru Dala Innovations launched the Unwaste Compost Tester. ffem had been working on developing this for sometime now.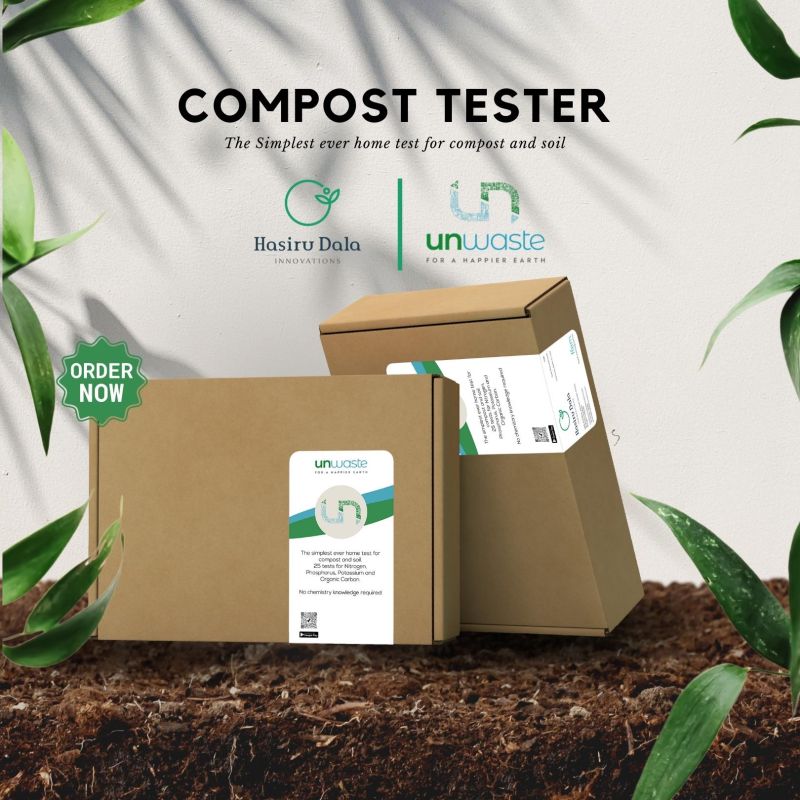 The kit helps estimate Nitrogen, Phosphorous, Potassium and Organic Carbon in compost and soil. As with our standard tests these work with Android phones, and the time to test one sample for these parameters is about 30 minutes.
The kit is available for preorder now at an introductory price of Rs.2000/- + 18% GST + S&H (regular price Rs.2500 + GST + S&H) by October 30th by emailing info@hasirudalainnovations.com or WA on 9742112362.
We will have the kit for sale on our soon-to-be launched shop here.